Our Homes
The question we get asked the most is "What makes your homes different?". We think this deserves a list, so we've put one together for you. We hope you like it.
New Construction
Building new homes is a main part of our company direction. Often a client will own or be out looking for a piece of property, when they approach us for help in building their new home. It is an exciting process that certainly has its share of questions on how to proceed. We can provide the design services that you will need, as well as work with a plan you might already have.
Don't have a lot yet?
Contact us, we may have a connection for you. Okay, here is our list of how we like to build.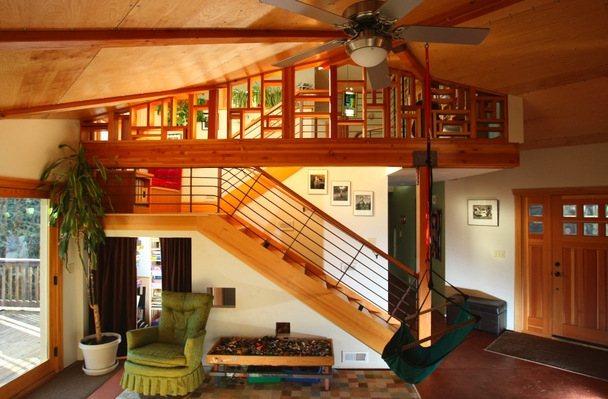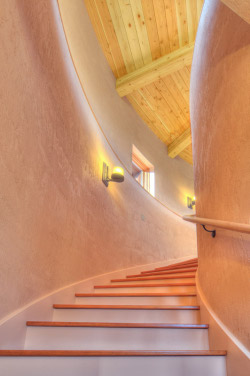 Design and Certification
Designed by Award Winning Architects - Mad architecture skills and the hardware to back it up
Professional Landscape Design - Yeah, we have pros design your yard also
Exceeds Energy Star Design - By a lot. 50% normally.
Designed to LEED Platinum - Sustainability with credibility
Designed with Passive House Levels - Super-insulation inspired by German engineering
Passive Energy
Air-tight Construction - Keep your cash from leaking thru the cracks in your home
Super Insulated Walls & Roof - Keep that cold out and that heat in
Thermal Bridge Free Construction - It's like thermal underwear for your house
Active Energy
High Efficiency Heat Pump HVAC - Near geothermal efficiency at a fraction of the cost
High Efficiency HRV/ERV - Bring fresh air in at near same temps as indoor air
Energy Star Appliances - Boring, but we have to mention it
100% CFL or LED Lighting - Who likes tiny electric bills? You, that's who.
Ceiling Fans - Keeps you cool at a fraction of the cost of A/C
Water
Low Flow Bath Fixtures - Use less water to clean your filthy self
Dual Flush Toilets - Water use determined by "situation"
Rainwater Collection - Water you garden with water from your roof
100% Permeable Landscaping - Rain goes back in the ground rather than the sewer
Indoor Air Quality
Low-VOC Paints and Finishes - Gives your home a crisp, new, non-toxic smell
Low-VOC Flooring & Cabinets - Cool floors. Less poison. Cabinets that love your lungs.
Whole House Ventilation & Filtration - Replace your stale air with fresh, filtered air
Quality Construction
Engineered Floor Joists - So your floors don't turn into a roller coaster
Engineered Subfloor - Lays flat and strong
Fiberglass Casement Windows - Kicking vinyl and metal in the durability and efficiency pants
Top Quality Finished Floor - Go elsewhere for builder grade, warping, weak finished floors
5/8" Drywall Throughout - Heavy duty walls ready to take your abuse
Commerical Vented Rainscreen Cladding - The exterior dries from both sides and lives longer